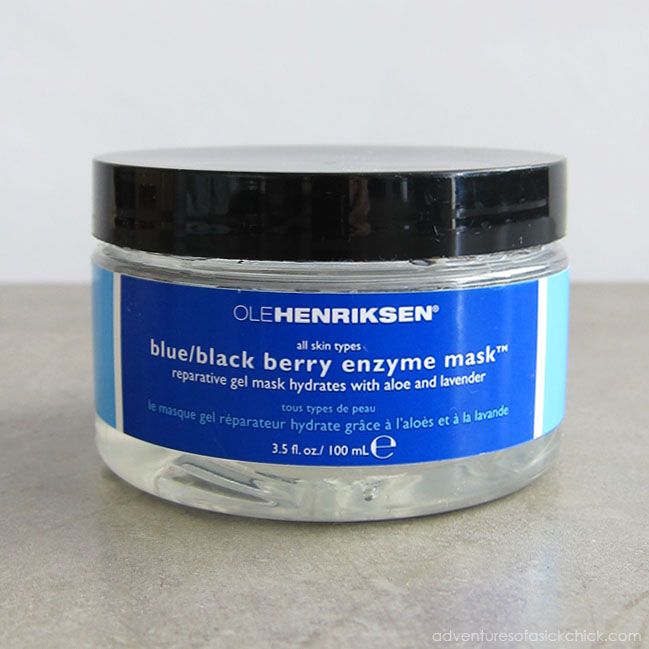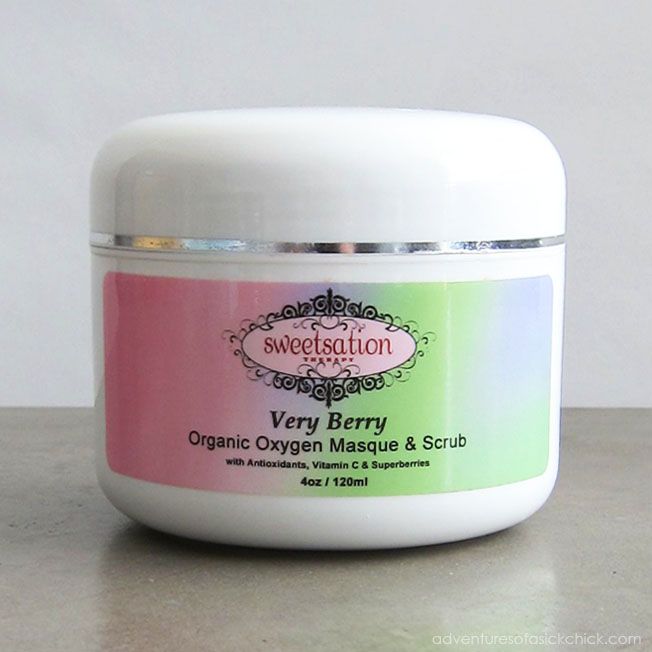 Well, you already know that I've raved about GlamGlow
YouthMud™ Tingleexfoliate Treatment as one of my favorite products, but the truth is, I use several facial masks on a regular basis because they all seem to serve different purposes. Depending on what my complexion needs are for that day, I have a few go-to facial masks. The following are all free of parabens and other chemical preservatives:
Best Facial Masks
1. Best Skin Prep Enzyme Mask:

Ole Henriksen Blue/Black Berry Enzyme Facial Mask – an esthetician once told me that in order to properly exfoliate and treat a dull complexion, I would need to start using an enzyme mask to prep my skin. This enzyme mask was recommended to me by the ladies at Sephora, and it's changed my beauty routine forever. The enzymes prepare the skin (loosening dead skin cells) so that we can get the most out of exfoliating, and this mask really delivers. I love most how it feels while it's on my skin: it has a cooling effect and feels incredibly refreshing. I know that it works, because towards the end of a 20-minute treatment, I can feel my skin starting to respond (it gets slightly itchy, but in a good way). This, in turn, makes my exfoliating much more productive. After use, my skin feels hydrated and refreshed.

2. Best Exfoliating Mask:

GlamGlow YouthMud™ Tingleexfoliate Treatment – as I've raved about before, this is a great all-in-one facial mask; it treats, exfoliates and smooths out my skin all at once. I like to apply it once or twice a week and right before a special night (or day) out, as it's the perfect prep my skin needs before applying makeup. With green tea leaves and a built-in scrub, the formula is free of parabens and phthalates and works better than any other clay mask I've tried. In just a few short minutes, my skin goes from dull to radiant.

3. Best Calming Mask:

USANA Sensé™ Nutritious Crème Masque – I love this mask because it has a calming effect on my sensitive, easily irritated skin. It helps to reduce redness and inflammation, as well as control breakouts without drying out my skin. It's so mild that I even sometimes use it as a spot treatment overnight. It also leaves my skin feeling soft and smooth, especially when used in conjunction with an exfoliating treatment.

4. Best Everyday Mask (and Best All-Natural Mask):

Sweetsation Therapy Very*Berry Oxygen Masque & Scrub – packed with vitamins, enzymes and antioxidants, this mask and scrub combo is filled with a seemingly endless list of natural and organic ingredients, including various berry and fruit extracts, honey, coconut oil, hyaluronic acid and vitamin C (just to name a few). It treats everything from acne and sun damage to dry skin. Meanwhile, it is gentle enough to use everyday, leaving my skin feeling soft and rejuvenated. Warning: with its extensive fruit and berry blend, this mask smells so good, you might be tempted to eat it (but please don't). If you're looking for an all-natural — yet effective — facial mask, this is the way to go.