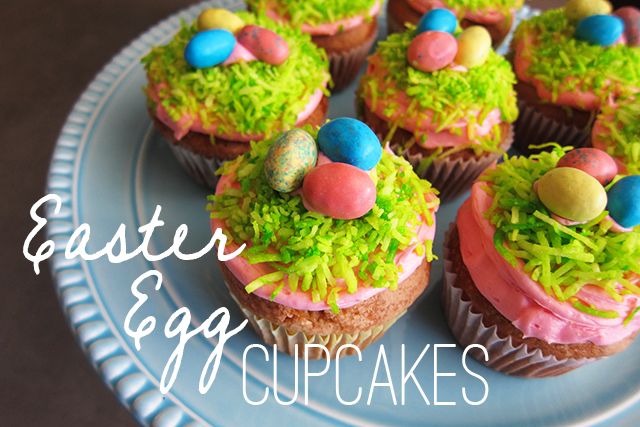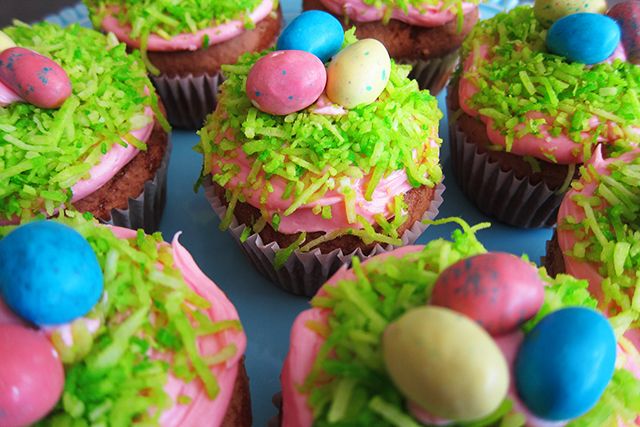 This is a tough one for me. I love how cute these cupcakes turned out (which is part of the reason why I'm sharing these photos), but I'm not proud of the way I made them. It was last Easter, before I'd gone completely Paleo and right around the time my Crohn's flare was starting to escalate again. I was gluten-free at the time, so for the cupcake flour, I used a gluten-free store mix; yes, it was gluten-free (a step in the right direction), but definitely not Paleo, filled with alternative starches and grains, as well as additives. The frosting was also store-bought (please don't judge me…I was looking for a shortcut) and I don't even have to tell you about all the junk that comes with most store-bought frostings. The only really healthy thing about these cupcakes was the shredded coconut, but even that was tossed in conventional (chemical-filled) green food coloring. And the final topping? Well, I think you can recognize these popular egg-shaped malted candies…a treat I used to love around Easter time, but now make me cringe when I think about the sugar content, gluten and artificial ingredients in them.
Clearly eating this way, even "once in a while," was not working for me. Shortly after last Easter, I was diagnosed with a very painful fistula, started flaring severely and was rushed into emergency surgery. Being that this was my second intestinal surgery within a 14-month span, I decided that this time around, I was going to make a major change moving forward. I couldn't take another surgery (which would most likely mean I would require a colostomy bag), so turning to Paleo was my last hope. And to my pleasant surprise, Paleo not only saved me from another surgery, it saved my life.
But rather than just toss this cupcake idea aside, why not try to make a healthier version? So here are some suggestions to make these cupcakes healthier and at least somewhat Paleo:
(Note: this post contains affiliate links. To learn more about what that means, click here.)
For a delicious Paleo-approved batter, check out this vanilla cupcake recipe from Comfy Belly.
To achieve a Paleo-approved pink frosting, this method uses freeze-dried raspberries or strawberries.
When I created the "green grass" topping, I added a few drops of conventional food coloring to a large zipper storage bag filled with shredded coconut, zipped it tight and tossed around the contents until the coconut became green. For some options on creating a natural food coloring, check out these ideas.
Finally, what can you do to replace those egg-shaped malted candies? Well, why not try these organic jelly beans? The ingredient list is not perfect, but it's better than most of the traditional Easter candy out there, and you might find it's okay to let this one slide since it's just for the holiday.
There are probably several other "healthy" ways to recreate these cupcakes. Be creative and have fun!