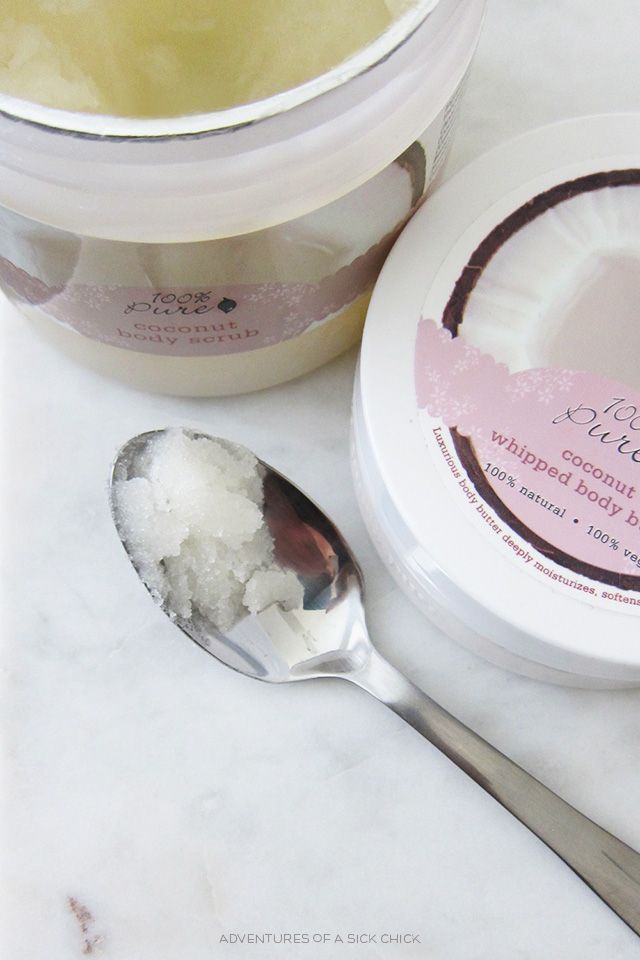 (This information is not meant to replace the advice of your medical practitioner. Please consult your medical doctor for specific treatment options.)
Who knew that a relentless case of eczema could cause my entire life come to a screeching halt? But that's just what this latest outbreak of eczema has done.
I'd dealt with mild cases of eczema outbreaks when I was younger, and prescription steroid creams helped at that time. But after two and a half years of being on high doses of prednisone (for a severe Crohn's flare), my eczema came back with a vengeance, and this time prescription creams wouldn't help at all. Although I've been dealing with it for over two years now, it's grown much worse over the last few months, and has pretty taken over my hands. It got to the point where I was terrified to wash my hands (water is often the enemy of eczema, and there didn't seem to be a hand wash anywhere that wouldn't aggregate my condition). This made cooking and prepping food very difficult, not to mention pretty much every other life activity. My hands were so dry, scaly, itchy, and raw (TMI?) that my whole life began to revolve around treating my condition and trying to avoid making it worse. I tried everything from prescription creams to over-the-counter lotions and salves, all claiming to provide eczema relief, but nothing helped. I tried natural oils like coconut oil, olive oil, and jojoba oil (and spent many hours wearing cotton gloves), and while these were somewhat effective, they only provided temporary relief.
One day, I woke up with my hands so swollen and red that I could barely move them. Meanwhile, the eczema was starting to creep onto my wrists, up my arm, and was starting to form random spots on other parts of my body. I was miserable and desperate to find a healing remedy that actually worked.
I finally consulted a functional medical doctor, and he confirmed what I already knew but didn't want to face: my eczema was most likely the result of intestinal permeability, and in order to heal my eczema, I needed to first heal my gut. Since I feel like my entire life revolves around a gut-healing diet and managing my Crohn's disease, I was frustrated. I have been Paleo for more than two years now, so you'd think I'd have the majority of my inflammation under control. But with Paleo having so many "gray areas," I knew there were foods slipping in that I probably shouldn't be eating (or shouldn't be eating in excess). I knew I needed to take some further steps to get this condition under control, and I have to say that just three weeks into these changes, I've seen dramatic improvement.
While everyone is different, here are the natural, healing remedies that have started to provide me eczema relief:
(Note: this post contains affiliate links. To learn more about what that means, click here.)
1. The Autoimmune Protocol (AIP)
Changing my diet has been, by far, the most important component to bringing down the inflammation in my skin. I discovered that without this step, no cream, salve, or other topical treatment would make a significant difference. For those of you who aren't familiar with the AIP, it's a version of Paleo that omits further foods which are likely to be allergens. In my case, this meant cutting out eggs, nightshades, nuts, seeds, and certain spices (including black pepper). All "cheat" foods are out of the question too, such as chocolate and all forms of sugar (except for limited fruit). (For gut healing and healthy skin, it's important to also include quality sources of probiotics and omega-3 fatty acids.) I will be perfectly honest: following the AIP is difficult. For the first two weeks, I felt like there was practically nothing I could eat! (In fact, it makes Paleo feel like a walk in the park.) But when I started seeing and feeling the results — a noticeable improvement in my eczema — I knew that I had to stick with it. I'm hopeful that I'll get to start reintroducing some of these omitted foods back into my diet soon and go back to full Paleo. For more information on the AIP, check out one of my favorite AIP websites, Autoimmune Paleo.
This sugar scrub is seriously heaven-sent. One of my biggest obstacles is having to avoid having my hands in water and trying to avoid soaps and hand washes when possible. This makes almost every facet of life incredibly difficult! After showering or washing my hands, I would be left with severely dry, itchy skin, and I felt like I was taking ten steps back every time. Fortunately, this scrub came to the rescue. I use it for both showering and washing my hands (if I have to disinfect my hands first, I'll use a mild hand wash or soap like this one first, and then follow up with the scrub). Because it's an oil-based sugar scrub, it leaves my skin hydrated and smooth. The ingredients are all-natural, and the scents are divine (my favorites are their coconut and vanilla options). It has been a life-saver for me. After all the products I've purchased over the years that failed to work, to actually find something that helps feels like a miracle to me. I highly recommend one of these delicious-scented scrubs for anyone dealing with dry, scaly, and itchy skin.
I follow up my scrub use with 100% Pure Body Butter and/or 100% Pure Hand Cream. I love the coconut and vanilla scents, but there are many other natural scents to choose from. (Truth be told, I'm rather obsessed with all of their products right now.)
3. Essential Oils
How did I not discover these remedies sooner? One of the worst parts of battling eczema is the constant itching, which of course leads to scratching (no matter how hard you try to fight it!) and many sleepless nights. The result is skin scratched raw, painful, and susceptible to infection. I apply lavender essential oil drops directly to raw skin for antiseptic purposes, and I can't believe how well it works for me. (If you are not used to lavender oil, use it cautiously at first, preferably before bedtime, as it can induce sleepiness).
To prevent itching and soothe inflamed skin, peppermint oil has been a life-saver. Peppermint oil should be mixed with a carrier oil when applying (as opposed to direct application), so I usually mix it with coconut oil or jojoba oil. I slather the mixture all over my hands, put on my cotton gloves, and feel instant, cooling relief. Again, after years of failed treatments, I can't believe the answers have been in these little bottles I had sitting my cabinet all this time. Peppermint oil also has some antiseptic properties, and both oils have the added benefit of a lovely and all-natural scent. I like applying a mix of both lavender and peppermint oils with jojoba oil, putting on my gloves, and enjoying a peaceful night's sleep.
Conclusion
Of all the treatments I've tried, these healing remedies for eczema are the ones that actually work for me. There are other treatments that I'd still like to experiment with — like this homemade healing salve and this sea salt spray from Wellness Mama. I haven't gotten around to making them, but they appear to offer added benefits that I look forward to trying. Although I have a ways to go with my healing, these solutions have given me hope that clear, healthy skin can be a reality for me again.