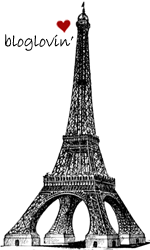 Follow my blog with Bloglovin
Hello friends! Just a few friendly reminders…
In addition to connecting on my Facebook, Pinterest and Twitter pages, please remember to subscribe to Adventures of a Sick Chick to have updates delivered directly to your email inbox!
You can also follow Adventures of a Sick Chick with Bloglovin', an essential blog reader. If you haven't checked them out, you need to! It makes following your favorite blogs so easy and accessible: all blog updates are delivered in one daily email…clean, simple and less online clutter. Seriously, I heart them.
Thanks, as always, for your readership and support! If it weren't for you, I'd just be sitting here talking/blogging to myself. And what fun would that be?
Have a healthy and happy day!